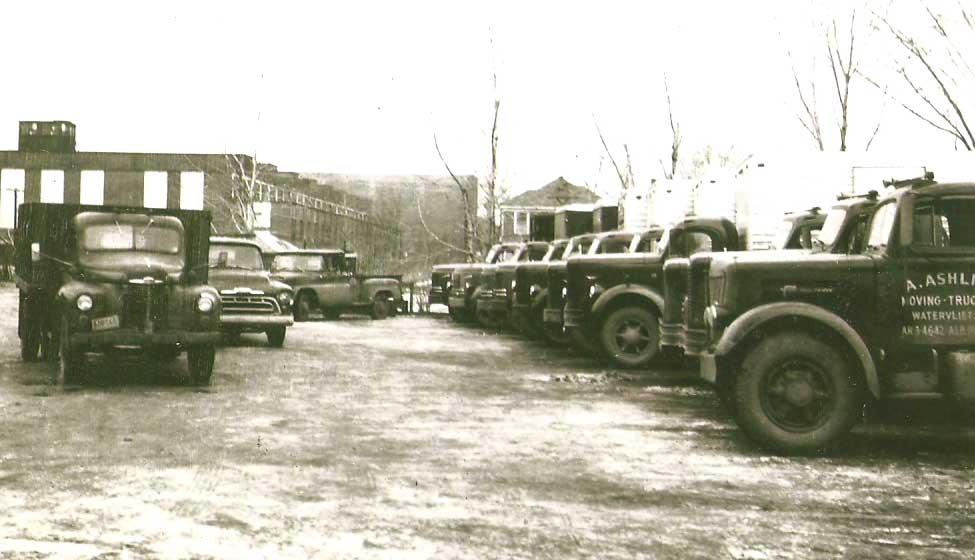 Ashline  is a  local moving labor service and a full service  commercial moving enterprise.  Established in 1920 by Alfred Ashline we have earned accolades as one of the nation's oldest family owned and family operated moving trades.
We are small local movers  organized to implement any prerequisite  you may have from a single item such as piano moving service to small moves in town or your entire contents packing, loading and unloading . Ashline's is an award winning moving service for seniors moving, students moving and  professionals moving with our certified professional and fully insured movers.  Our Front Desk "Concierge" customer service supports you with a certified professional and  fully insured  contract labor only solution delivering the Ashline experience to every caller with an upfront  consultation from our Licensed Relocation Professional where you will recieve a detailed do-it-yourself personal and business move project agenda customized to suite your needs and budget .  We offer predictible pricing from everywhere in the  Capital District  from a moving company in Albany to Catskill , a moving company in  Troy to Glens falls and a moving company in  Schenectady and Saratoga Springs, and that  is all local moving service at Ashline Moving Labor Co.  . Our invoice is correct and timely, the agreed pricing without any extra charges. Plus, we provide you with a ten step  customer relationship survey on every loading and unloading site where the client shares in our 95 years of experience and our professional trade secretes ensuring each job covers  the vital needs of a professional move and is completed to the clients complete satisfaction. On top of all that: we offer our private home number to scheduled clients for convenience and confidence during the time of your move. It's one more way we ensure an extra peace of mind and shows how much we care. . Moving Clifton Park and beyond,  We invite you to meet us……  The Happy Home  is our trademark.
(518) 584-3367  sales office SARATOGA SPRINGS NY
(518) 273-4642   sales office Latham NY                                               terms and conditions apply to each client.
copyright ownership 2014                    Hire My Helper ™                       NorthAmerican ™
TEAMSTERS REFERRAL NETWORK ™ authorized driver journeyman  local and international
ashline is a registered trademark all rights are reserved and enforced