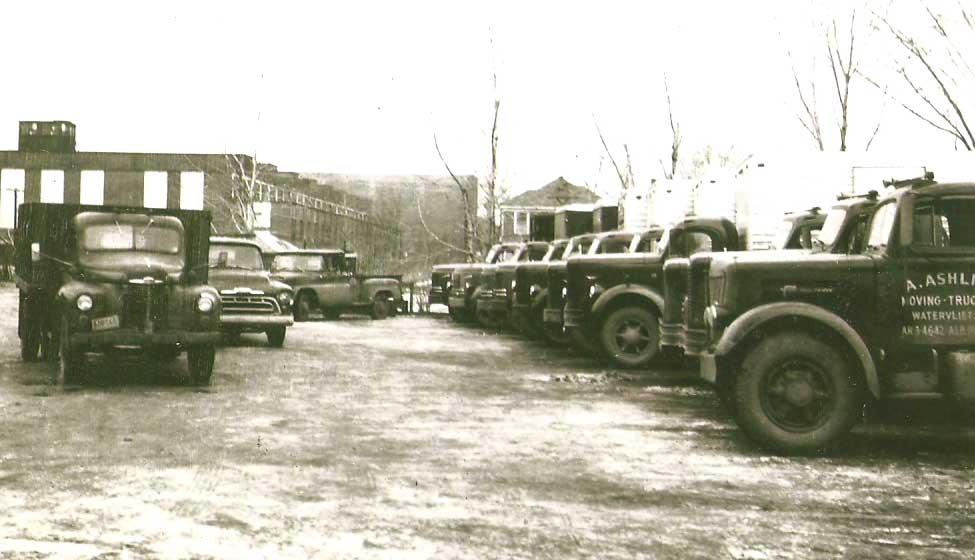 SCHEDULING NOW FOR SPRING/SUMMER 2017                    
Ashline Move Management provides experienced and professional movers as part of our suite of highly personalized loading, packing and storage services. We put our customers well being before profit and have created a near 100% satisfaction rating.
                                   We invite you to meet us (518) 584-3367
  OUR STORY- Established in 1918 by our grandparents Margaret and Alfred Ashline- we  have earned accolades as one of  America's oldest moving professions and also for moving local names like: Charles Freihofer, CBA, Fox Jewelers, The New York State Police Headquarters, Saratoga Associates, The Bennington Art Museum,  Mother Teresa and for when we set up Frank Sinatra at The Knickerbocker Arena opening night. The MetroLand readers voted us "The Best Of" LOCAL MOVING and New York State choose us for their industry pilot study awarding us with having one of the highest safety ratings along with the lowest claims rates in the departments history.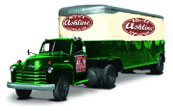 1946  Chevy 3500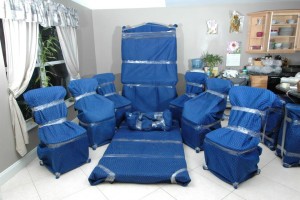 exclusive pro-wrap
                                             Click to read CUSTOMER REVIEWS          
We are a small family business and we cater to local moving help with fully insured and experienced professional movers. We are ready to implement any prerequisite you may have- from a single item-such as a piano moving service to small apartment moves in town-inner house moving- or your entire contents packing, loading and unloading and unpacking . Ashline Local Moving  is an award winning moving  service for seniors moving, students moving and professionals moving with our certified professional and fully insured movers.  Our Front Desk "Concierge" customer service supports you with a certified professional and  fully insured labor only solution delivering the- Ashline 100 years of experience- to every caller. When you call us- you will receive an upfront consultation from our  Relocation Professional outlining your personal move project agenda customized to suite your needs and budget and a scheduling confirmation receipt at that time.  We offer predictible pricing from everywhere in the Saratoga region and the Capital District area from a moving company in Albany to Catskill , a moving company in  Troy to Glens falls and a moving company in Schenectady and Saratoga Springs,-and that  is all local moving help at Ashline . Our invoice is correct and timely, the agreed pricing without any extra charges, guaranteed. Plus, we provide you with a ten step quality service survey on every loading and unloading site where the client shares in our 99 years of experience and our professional trade secretes ensuring that each job covers the vital needs of a professional move and is completed to the clients complete satisfaction. And also, we offer our private home number to scheduled clients for convenience and confidence during the time of your transfer. It's one more way we ensure an extra peace of mind and shows how much we care. We love what we do! Moving Clifton Park and beyond,  We invite you to meet us……  The Happy Home is our trademark.
"WHEN YOU MAKE YOUR NEXT MOVE"……coprwright protected 1976
TWO CONVENIENT LOCATIONS "TO SERVE YOU BETTER"
(518) 584-3367  sales office SARATOGA SPRINGS NY- moving labor specialist
(518) 273-4642   sales office Latham NY-  moving labor specialist
terms and conditions apply to each client.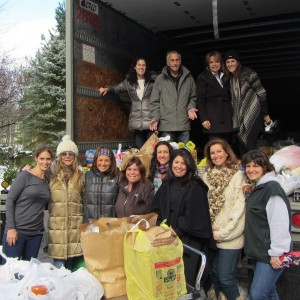 The Ashline Family 
TEAMSTERS REFERRAL NETWORK ™-
Ashline is a registered trademark all rights reserved and protected