FULL LINE OF PACKING MATERIALS AND HELP
In the early 1900s our grandparents Margaret and Alfred Ashline started in the ice and coal business, shortly after those customers trusted us to move their belongings. That dedicated work ethic along with the loyalty and confidence of local residents and businesses built one of the area's oldest and most distinctive moving trades. That spirit continues on today where you are guaranteed the upfront service of our Relocation Professional-who will plan all  the details from your initial call and to delivering 100 years of experience to your front door on the day of your move. This local imagery tied to our roots in the community has become the cornerstone of our business success.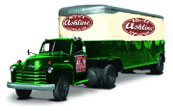 1946 Chevy 3500 Semi Fruehauf
With a century of service in the local moving labor we have earned accolades for moving area names like, Charles Freihofer- a downtown Troy resident, Christian Brothers Academy (CBA)- total relocation to new facility,  Fox Jewelers- new store front fixtures, The New York State Police Headquarters-consolidation and total relocation, Saratoga Associates- total office and electronic relocation to new world headquarters  The Albany Jewish Community Center- various projects through the century,  The Department of Justice-complete pack and relocation to new offices, Mother Teresa- international relocation-  and for when we set up Frank Sinatra at The Knick Arena opening night in downtown Albany. The MetroLand readers voted us "THE BEST OF" Local Moving and we were the carrier chosen for New York States own industry pilot study earning us the distinction as having  the lowest claims/complaints ratio with one of the highest safety ratings in the departments history.
Ashline's pack and load labor service is designed to best service the needs of any size job, small or large- from a single item to a full pack-loading-unloading-unpacking and full set up. Our professionally certified  labor team is fully insured and supervised under the experience of our home office which every scheduled caller receives and also- we will make your project our priority by offering you our private contact info for convenience and piece of mind during your transfer. When you call-we respond!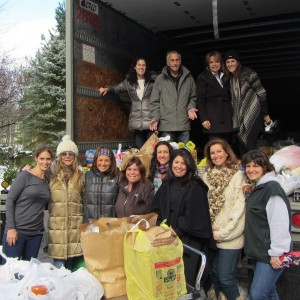 We believe the client must be comfortable with the services and fully understand the rates and insurance as it applies to their specific project. After many years of continuous local moving service and thousands of experiences we are pleased to introduce a relatively new DO-IT-YOURSELF alternative in the local market place. By renting a licensed and insured moving truck or pod container and utilizing our professionally certified and fully insured moving labor service, customers have expressed they "saved hundreds of dollars while receiving the confidence and the experience of an executive relocation." It pays to take stock in your own situation. We cater to the small-medium customer, even a single item or inner home shift. We have a long established professional service that accommodates your specific needs. THE LITTLE GUY IS A BIG DEAL TO US. We have testimonials from thousands of small customers over the years. We offer a specific service for local moving and we are professionally certified and fully insured for that. We work directly with you-the client- from the initial call to ensure confidence and create a symbolic relationship where we are both successful. And that is something we call large enough to serve you and small enough to care. We have two convenient locations To Serve You Better
Saratoga  (518) 584-3367  AL Ashline –     moving labor specialist Saratoga
Latham    (518) 273-4642  Teresa Ashline-     moving labor specialist Albany
"WHEN YOU MAKE YOUR NEXT MOVE"………… copyright 1976
2016    @       all rights reserved
Ashline Local Moving Company
494 Broadway
Saratoga Springs, NY 12866
(518) 584-3367