Planning and packaging are the largest challenges and serves as the foundation for any move. We find that under estimating the time, energy and materials required to move properly is the most common cause of delays. It pays
to take stock in your own situation. We offer a variety of packing services for any size job at your home or business. Ashline's specialty is packing while moving. We are organized to pack dishes, glasses and  clothes in wardrobe boxes as part of our daily service with our exclusive TLC" more than moving experience".  Mirrors, lamps and TV's are all part of our onsite pack and move. In most cases there are no additional charges for packing.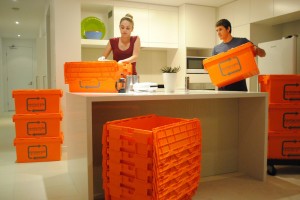 We guarantee the upfront service from our licensed relocation guide when you schedule your move. We will plan all the details directly providing you with a comprehensive service order before any service begins and ensure a complete understanding of the pricing and insurance as it applies to your specific job. Upon arrival of your move, you will be provided with a seven point check list card that will create a standard and a repore, ensuring all the vital needs of your job are met efficiently and easily. That's how we deliver 100 years of experience to your door. Call: (518) 584-3367 to speak with our consultant regarding your moving needs.